Best practice: idealo
1. Item export: Filling the column free_text_field
The column free_text_field, which is included in the plugin format IdealoDE , does not have a fixed function and can be used individually by each seller. To do so, have your contact person at idealo allocate the free_text_field with a specific type of information.
Limitation: This field can only have one allocation for idealo. This means that you cannot use the column free_text_field as e.g. specific shipping costs for one item and as e.g. item name for another item.
1.1. Setting up properties
Go to Setup » Item » Properties.

Select a property:

Option 1: Select an existing property of the property type Text or Selection

Option 2: Create a new property of the property type Text or Selection

Activate the property link for idealo.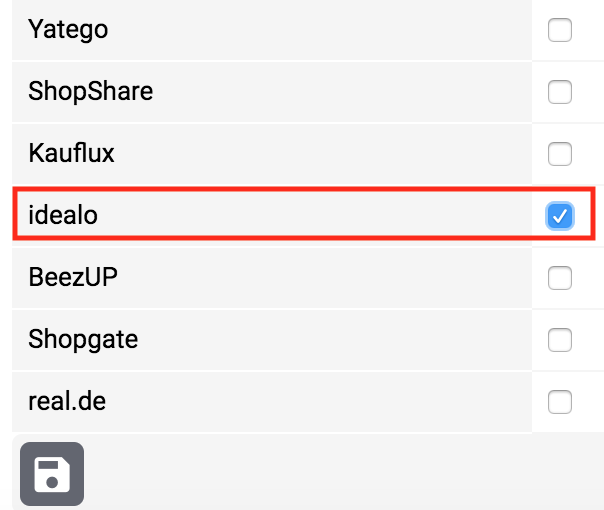 Figure 1. Property link
1.2. Linking properties to items
Go to Item » Edit item » [Open item] » Tab: Properties.

In the Activate further properties area, activate the property you have just set up.

Save the settings.

In the Properties area, enter the desired value in the desired language. The language should be the same as the language which was selected in the format settings for the corresponding Elastic Export.
1.3. Assigning the property on idealo
In order to allocate the column free_text_field, contact your contact person at idealo. Your contact person will set up the allocation of the column free_text_field for you.